SISCO Case Study
SISCO Saves Client $12.2 Million Dollars
SISCO works diligently to provide services that enhance your existing benefits plan, while constantly looking for new ways to control ever-rising healthcare costs. Check out this case study to learn how SISCO saved a commercial agriculture feed and nutrition company $12.2 million dollars through expert adjudication.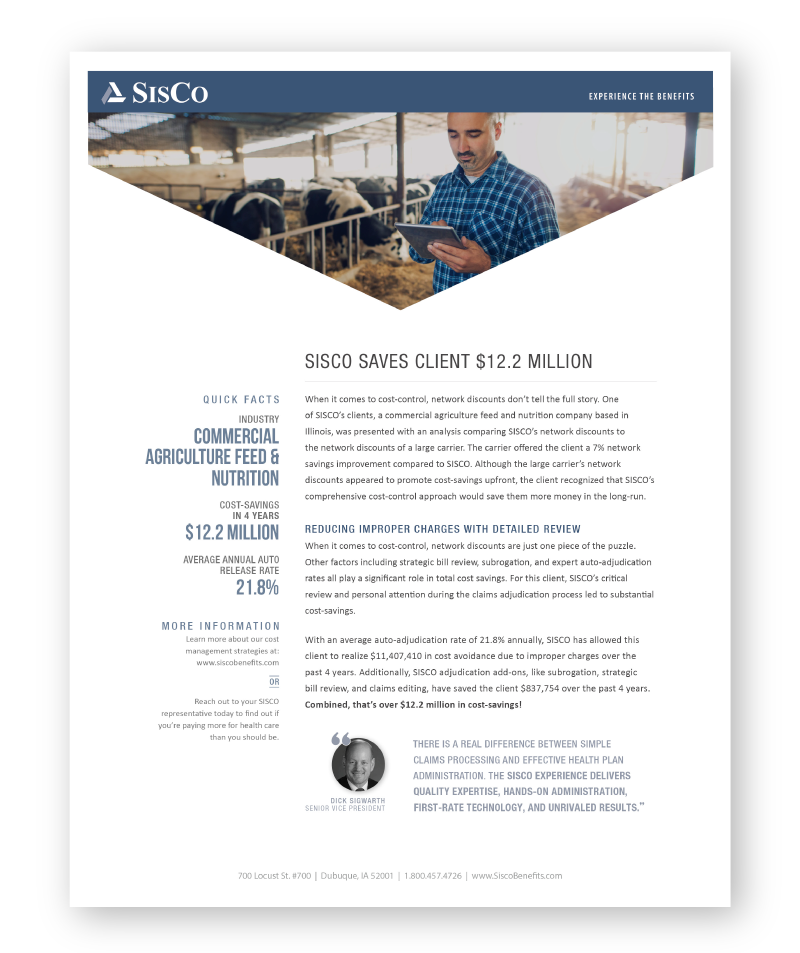 SISCO Adjudication
SISCO's Critical Review & Personal Attention Saved A Client $12.2 Million!
SISCO's comprehensive expert adjudication approach focuses on critical review and personal attention that can lead to substantial cost savings. Download this case study to see how SISCO saved this client $12.2 million dollars in 4 years!