SISCO Case Study
Healthcare Provider Saves Over $1.8 Million Annually
SISCO helped a nationally recognized healthcare provider cut healthcare costs while keeping employees happy. SISCO's Eligibility Audits help reduce costs by identifying people who do not qualify for your plan's coverage, and in this case, saved the client over $1.8 Million annually. Download this case study to see how.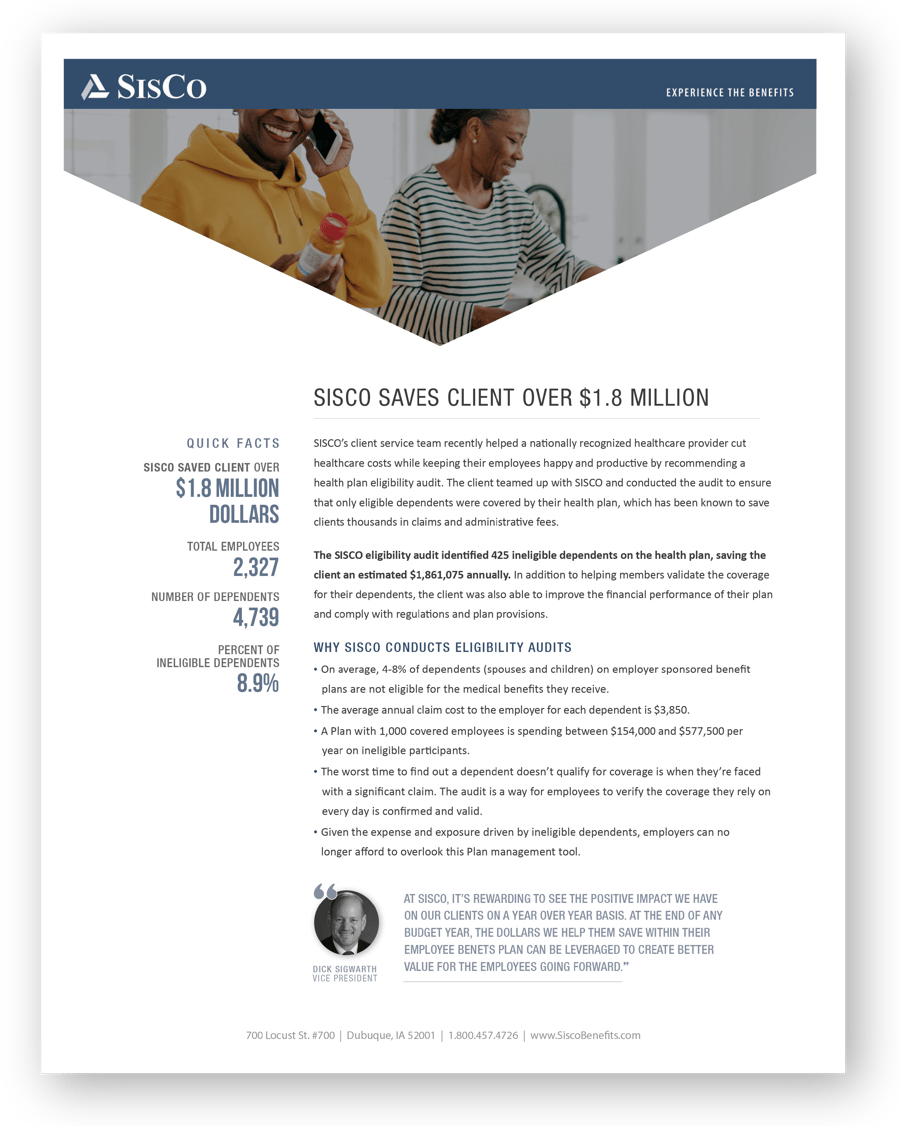 SISCO Eligibility Audits
Save Money & Provide Peace
Of Mind
Over the past several years, SISCO has saved our clients an estimated $33.6 million dollars by identifying ineligible dependents. The Eligibility Audit is an easy way to save your company money and provide an added benefit to your employees and members. Download this case study see the results. Or to learn more about Eligibility Audits, click here.