SISCO Case Study
SISCO Saves Client 35% on Annual Health Care Costs
SISCO provides comprehensive claims administration for a variety of major medical health plans. Check out this case study to see how SISCO helped a manufacturing client save 35% on annual health care costs through self-funded medical plans.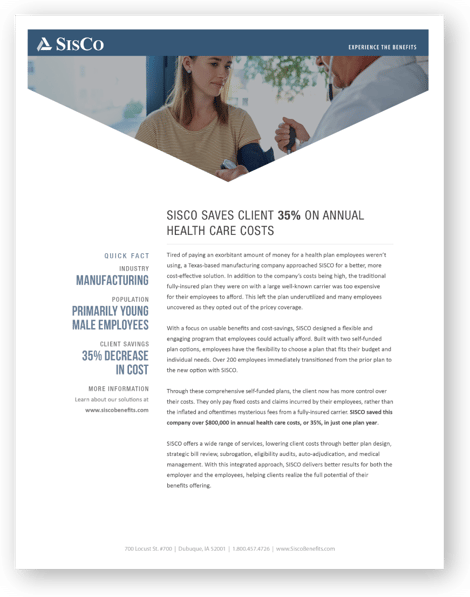 SISCO Self-Funded Medical Plans
SISCO Saves Client 35% on Annual Health Care Costs
SISCO saved a client over $800,000 in annual health costs in one year by designing a flexible and engaging program that fit their employees' budgets and individual needs, all while saving the company money that they can reinvest in their workforce. Download this case study to see the results now.